Friday 21 August 2020

Ruoff Home Mortgage Music Center
Sam Hunt, Kip Moore & Travis Denning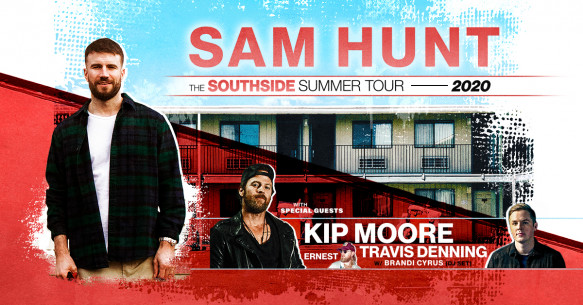 "Kinfolks" singer Sam Hunt is taking his "Southside" tour to the Ruoff Music Center on Friday, August 21st 2020. And he's taking  Kip Moore and Travis Denning along for the trek.
The Academy of County Music Awards and American Music Awards winner, who is credited for writing songs for Keith Urban, Kenny Chesney, and Reba McEntire before embarking on his own solo career, has also announced the release of a new album which is also titled Southside.
Watch him perform his country chart topping single "Body Like A Back Road" and his breakout hit "Leave The Night On" by buying your ticket now!