Thursday 07 June 2018

Ruoff Home Mortgage Music Center
Poison & Cheap Trick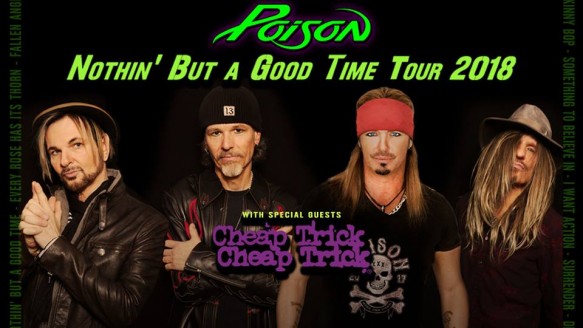 It don't get better than this! The Nothin' But A Good Time 2018 Summer tour featuring Poison and Cheap Trick is coming to the Ruoff Home Mortgage Music Center on Thursday June 7th!
The original lineup of Poison will be on the road this summer to create a mega concert and party combined, playing all the hits and high energy rock n roll they are known for.
Poison have sold over 45 million records worldwide with 10 top 40 singles! Cheap Trick were inducted in to the Rock and Roll Hall of Fame in 2016 and have had a phenomenal career spanning 44 years!
Both bands are huge around the world and are known to pack out stadiums, individually! Together they are a rock and roll super team! If you want to have nothin' but a good time this summer, buy your tickets now whilst they are still available.