Saturday 27 June 2020

Ruoff Home Mortgage Music Center
Journey & The Pretenders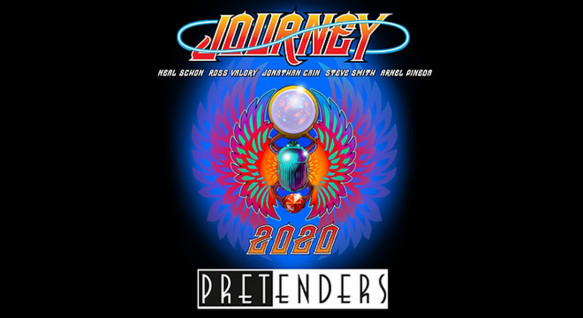 Rock & Roll Hall of Fame inductees Journey and The Pretenders are hitting the road for an epic 60 show, 5-month North American tour this 2020. And they're stopping by the Ruoff Music Center on Saturday, June 27th, 2020 to rock the house!
The current line up of the icons that gave us "Don't Stop Believin'" consists of frontman Arnel Pineda, co-founding members Neal Schon guitar and Ross Valory on bass, keyboardist Jonathan Cain, and drummer Steve Smith. While The Pretenders is still fronted by founding members and legendary icons Chrissie Hynde and longtime drummer Martin Chambers, as well as Nick Wilkinson on bass, Eric Heywood on guitar, James Walbourne on lead guitar, and Carwyn Ellis on keyboards.
The revered classic rock favourites are teaming up for an epic once in a lifetime tour so be sure to grab a ticket before they're sold out!