Saturday 24 August 2019

Ruoff Home Mortgage Music Center
Iron Maiden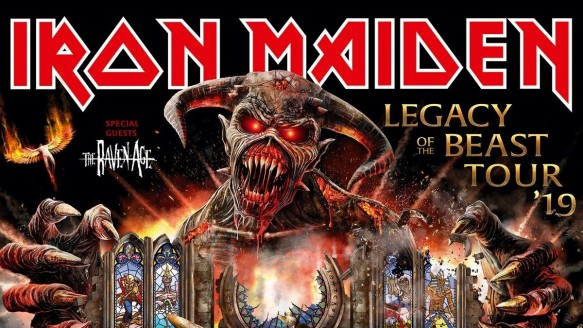 Heavy Metal legends, Iron Maiden, are coming to the Ruoff Home Mortgage Music Center, Noblesville, for their Legacy of the Beast tour 2019 on Saturday August 24.
Supporting England's finest are The Raven Age.
The Legacy of the Beast tour began in Estonia, Europe, back in May 2018, with a 16-song set that saw them break out Flight of the Icarus for the first time since 1986 as well as The Clansman and Sign of the Cross being performed for the first time in more than a decade.
This tour really is a reflection on Iron Maiden's 44 year history, with a discography of thirty-eight albums, including sixteen studio albums, twelve live albums, four EPs, and seven compilations, Iron Maiden are undeniably one of the greatest bands in the world and will be forever.
Iron Maiden don't just play heavy metal, they embody heavy metal. In 2006, at the height of the Israel/Hezbollah conflict, the Aces High lead singer, Bruce Dickinson flew into Lebanon to retrieve about 200 stranded UK citizens, returning them safely to Gatwick, London. These Colours Don't Run.
One of the biggest bands in the world, Iron Maiden's Book of Souls tour sold out and ticket's for Legacy of the Beast are selling out too. If you want to see Iron Maiden at the Ruoff Home Mortgage Music Center, Noblesville, buy your tickets NOW whilst they are still available.