Wednesday 01 July 2015

Ruoff Home Mortgage Music Center
Fall Out Boy, Wiz Khalifa & Hoodie Allen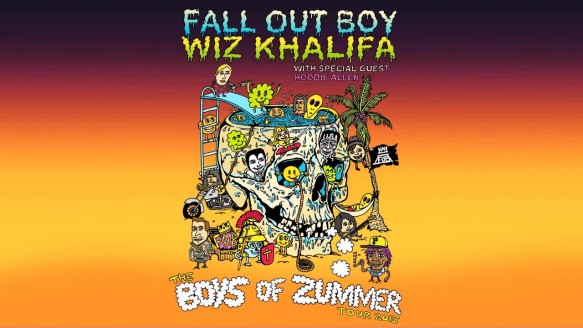 Wednesday, July 1st will see the Boys of Zummer tour visit the Klipsch Music Center. Featuring punk-pop heroes Fall Out Boy along side rap legend Wiz Khalifa, with Hoodie Allen supporting this amazing line up is going to promise one incredible show.
Promoting his latest album, Blacc Holiday, Wiz is pausing his hugely successful Under The Influence Tour this year as he treks across the US this summer visiting over 30 cities.
Fall Out Boy's latest album, American Beauty/American Psycho has met critical acclaim across the board and 2015 is going to be a massive year for the boys from Chicago.
Drawing both rap and pop-punk fans alike tickets are selling faster than expected. Make sure you buy your tickets now whilst they are still available.