Saturday 02 September 2017

Ruoff Home Mortgage Music Center
Bob Seger and The Silver Bullet Band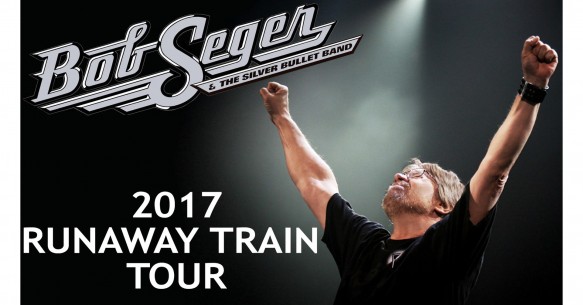 Bob Seger and The Silver Bullet Band are coming to the Klipsch Music Center on Saturday 2nd September for their 2017 Runaway Train Tour!
Achieving superstar status by the mid-70s and then continuing through the 80s with the Silver Bullet Band, Bob Seger was originally inspired by Elvis and James Brown, writing and recording songs that dealt with the blue collar themes.
Whilst announcing the tour, Bob leaked a graphic saying "One last time" leading many to speculate this will be the last tour of his career. As such demand for tickets is high and they are selling fast. Make sure to buy your tickets now whilst they are still available as this might be the last time you can see Bob Seger and The Silver Bullet Band, ever!
https://www.youtube.com/watch?v=czxuhOVlvj8